10 Free Apps to Make You More Eco-Friendly
https://www.draft2digital.com/book/157223
24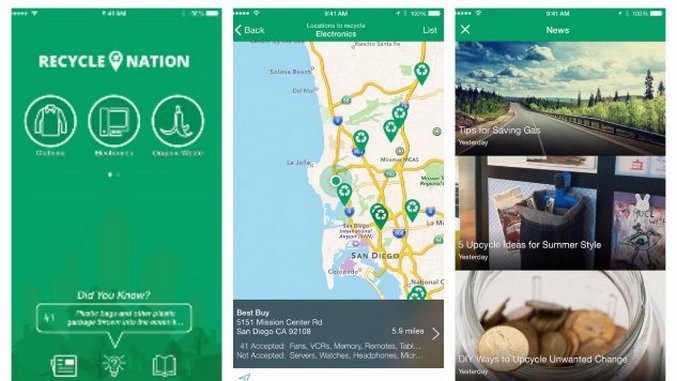 It's important to try to take some responsibility for the world and the environment we live in. Sure, owning a smartphone might not immediately feel like a great use of the planet's resources, but you can use it to learn more about how to recycle efficiently, as well as how to make small lifestyle changes to improve how you consume products.
We've rounded up 10 free apps that will help you work on improving the world, one step at a time.
1. #climate (Free)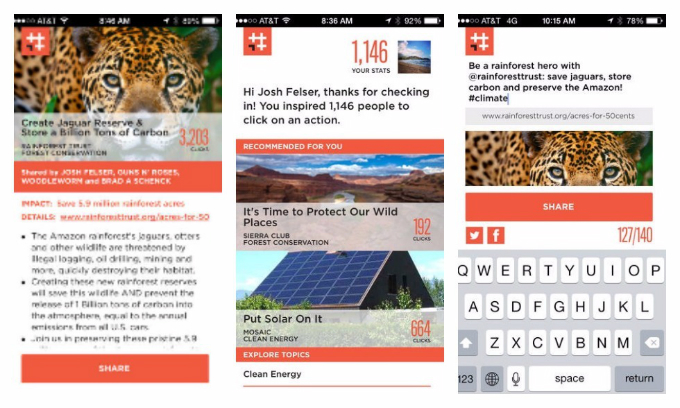 #climate offers up a selection of climate change actions from a curated list of organizations. In each case, you'll be provided with the best actions to improve the world, as a form of major campaigning tool. It'll improve you on the importance of being anti-fracking, as well as how protecting jungles and rainforests is vital. Sharing tools mean you can inform others of the things you're most passionate about.
https://www.draft2digital.com/book/157223
2. Dropcountr (Free)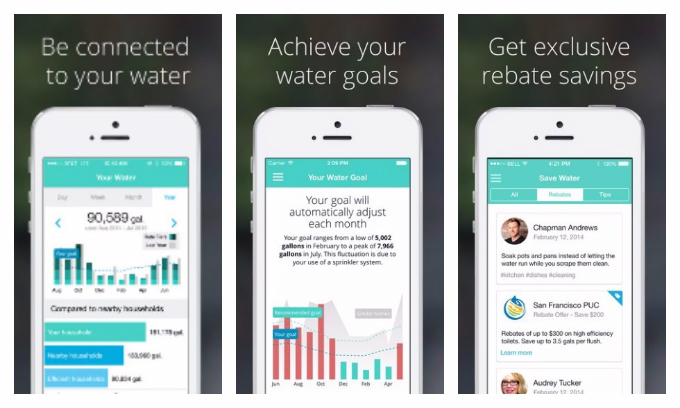 Dropcountr connects up to your utilities, informing you of how you're consuming water. The app keeps track of how many gallons you use on a yearly, monthly, weekly or even daily basis. It then lets you know how this relates to other households near you, and encourages you to live more frugally. You can even check out exclusive rebate savings through the app.
3. GoodGuide (Free)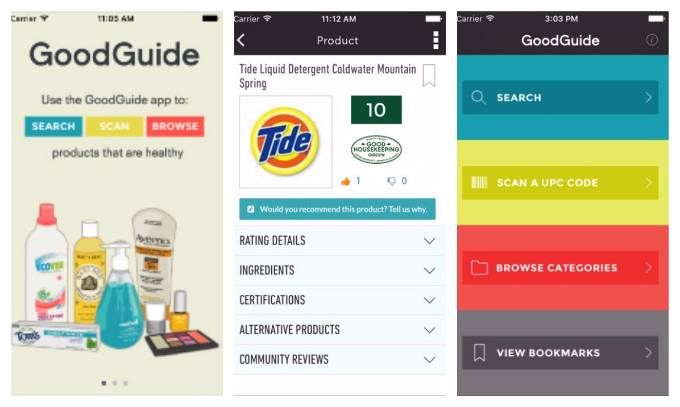 GoodGuide has you searching and scanning for various consumer product goods. In return, it'll give you a scientific rating for thousands of the products, giving you insight into their nutritional value and potential health hazards for personal care and household cleaning items. For those trying to avoid certain hazardous chemicals, it's ideal for coming up with alternatives so you can live a healthier lifestyle.
4. Oroeco (Free)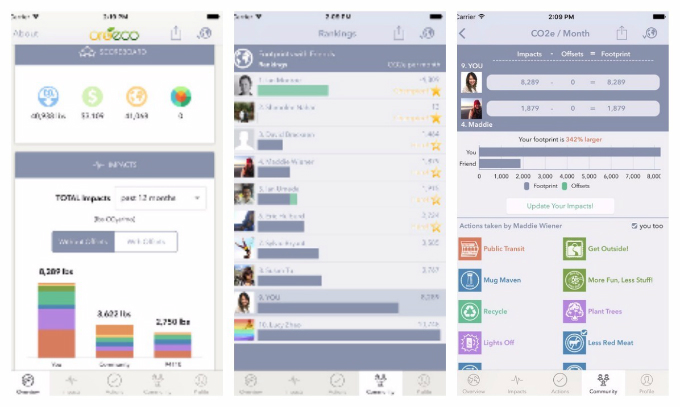 Input a few details and Oroeco looks at every aspect of your life and how it connects to climate change. It'll evaluate your transportation and home energy choices, before determining how you can improve on your existing plans. With personalized tips and actions alongside its carbon footprint calculator, it'll save you money as well as help the planet.
5. RecycleNation (Free)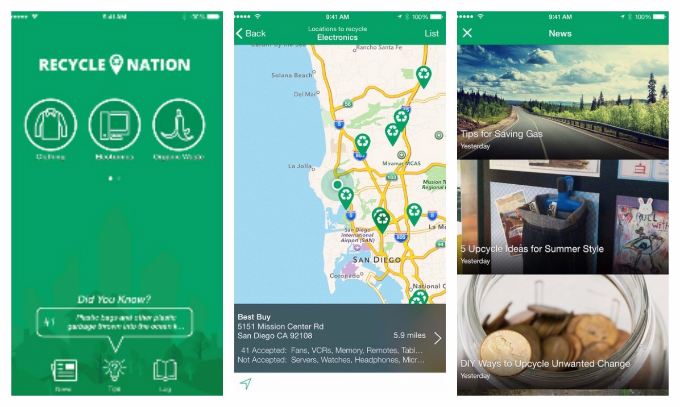 RecycleNation is a search engine for recycling locations near you. In each case, you can choose from one of 13 material categories, look up directions, hours of operation, as well as gain recycling tips and facts. You can even track your own recycling progress to see what a great job you're doing of decluttering and saving the planet.
6. Carbon (Free)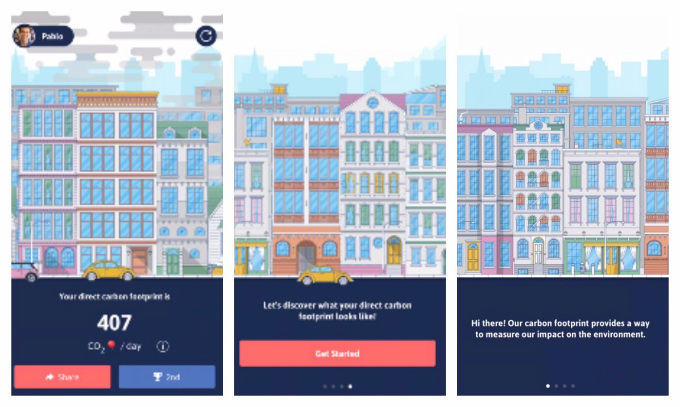 Carbon's algorithm asks you some questions about your energy lifestyle before dishing out a unique Carbon Score. It determines which power plants your energy comes from and how much CO2 they produce, along with figuring out the CO2 emissions of your car. The idea is to "gamify" your carbon score, encouraging you to work on lowering it gradually but permanently.
7. EWG's Food Scores (Free)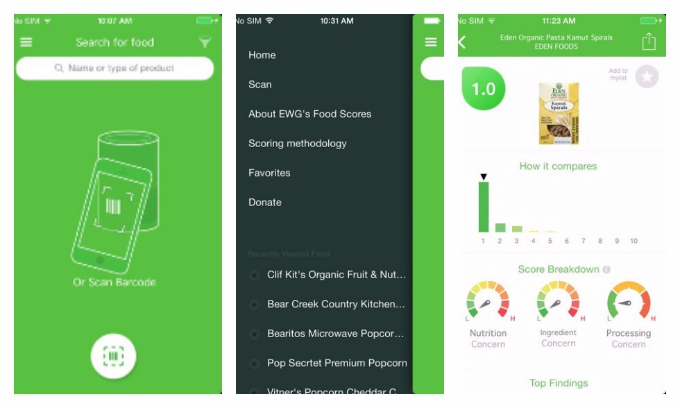 EWG's Food Scores uses its extensive database to figure out exactly what you're eating. Besides looking at nutritional information and scoring it accordingly, the app looks at ingredient concerns such as the likelihood of contaminants, pesticides or hormones being used within your food. Such health implications can not only affect you, but how heavily processed your food has been, meaning you can learn to live in a more eco-friendly way.
8. iRecycle (Free)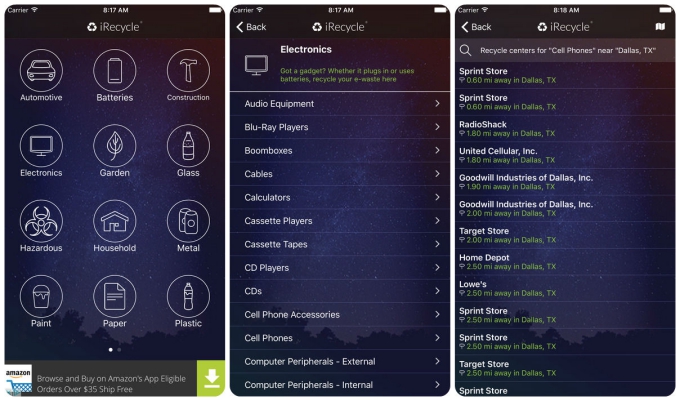 iRecycle looks at recycling locations around the United States. Using your current location or by entering a ZIP code, it'll give you vital information such as website details, phone numbers, directions and exactly what materials are collected there. It extends to parts of Mexico and Canada too, ensuring it's ideal for many North Americans.
9. Con Edison Ways to Save (Free)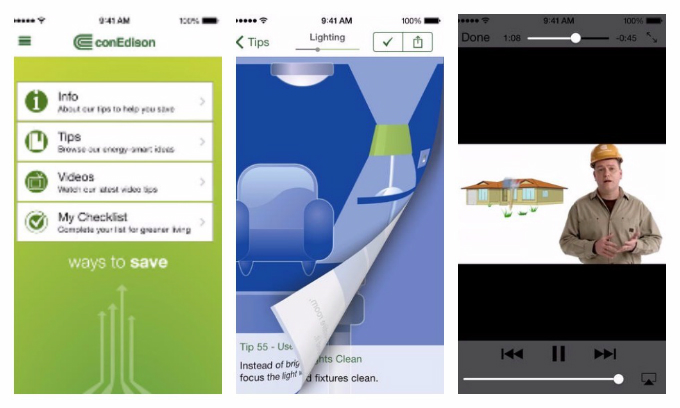 Con Edison Ways to Save is an old app but it still offers some great advice. Providing you with 101 illustrated tips for saving energy, it highlights the importance of effective insulation, modern heating, how to adjust appliances and lighting correctly and how you can save money as well as energy within your home.
10. BrightNest (Free)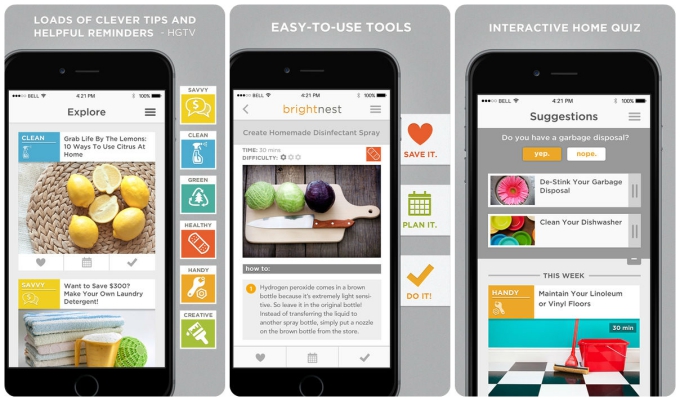 BrightNest isn't exclusively for saving energy, but it does offer an extensive selection of tips and tricks for tackling all the important home tasks. Dealing with basic maintenance to simple cleaning projects, the app is a Swiss Army Knife of advice and particularly ideal for new home owners. A personal schedule ensures you can keep on top of things, and make everything run smoothly.
Total Page Visits: 308 - Today Page Visits: 2